PWN Nice-Côte d'Azur: Monaco Round Table Lunch - Topic: Silencing Your Inner Critic
11 May 2017
12:00 CET - 14:00 CET
Address Restaurant Monte-Carlo
Join us for a pleasant networking lunch!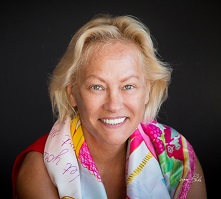 (photo by CarmenBlike)
Date and Time:
 THURSDAY 11th May from 12.00 to 14.00
Location: Address Restaurant Monte-Carlo, 16 Rue de Millo, 98000 Monaco
                     +377 97 97 31 51
Parkings:
 Place d'Armes, De La Colle, Quai Antoine 1er, Du Centre Administratif
                      (www.monaco-parkings.mc)
Contacts:
 +39 320.315.8371
Menu:
 € 25 - Starter, Main Dish: Fish or Vegan, Wine or Soft Drink or Water, Coffee
IMPORTANT:
 Make sure to 
register
by Tuesday, May 9
th
 and choose your meal preference so they can procure the freshest ingredients for us.
PLEASE TEXT CINDY IF YOU NEED TO CANCEL ON THE DAY.
Non-members are also very welcome!
Guest Speaker:

 Angela Irwin

Silencing Your Inner Critic

Our inner critic--we all have one--an inner voice that expresses criticism, frustration or disapproval about our actions.  The voice is different for each of us, as is its frequency or intensity.  But left unchecked, the inner critic can negatively impact all areas of our lives:  work, relationships, decision making, and our overall mood and outlook on life.  This can leave us feeling stuck and hold us back from doing things in life we truly want to do.  In this talk, Angela will share some tips for challenging and silencing your inner critic.